Coyote Creek Enterprises, Inc.

* Private Guest Accommodation
* Horse Stables
* Greeting Cards
* Nature walks and bird watching
Click on the links to the left to view our facilities and services.
Entire site copyright 2000, 2001, 2002, 2003, 2004, 2005, 2006, 2007
Coyote Creek Enterprises, Inc
All rights reserved
Webmaster: Lonestar - email by clicking
HERE
It is not our intention to infringe the copyright of any other party and we do not knowingly display any copyrighted material other than our own on our site. In the event that we have inadvertently displayed other copyrighted material, please notify the webmaster who will remove the offending material immediately.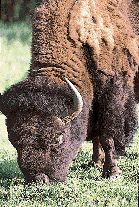 Come visit us in North Dakota and explore the natural wonders of our great state, and you'll soon understand why Lewis and Clark came this way. In fact, the pioneer explorers spent more time in North Dakota than in any other state in the nation, and were fascinated by the beauty of the area.
We are lucky to be located near the 58,000 J. Clark Salyer National Wildlife Refuge, where we offer nature walks and bird watching tours.
To learn more about the attractions in our area, click on the "Guest House" link to the left.


Respect the land we love.... reduce refuse - reuse.

Remember, if you're not recycling, you're just throwing it all away.